ABA TECHSHOW 2017: Everything You Need to Know
Another ABA TECHSHOW has come and gone, and this year certainly was a success. If you missed it, here are some of the highlights:
The Perfect Theme
The theme this year was health and wellness, and it seemed to be a huge hit. For instance, a yoga session hosted by Clio was well-attended, while Rocket Matter and Ruby Receptionists' first annual 5K had an incredible turnout (the cold weather and very early start time were non-issues.) Participants of the 5K said they loved the event, particularly the opportunity to get some fresh air after days being stuck inside.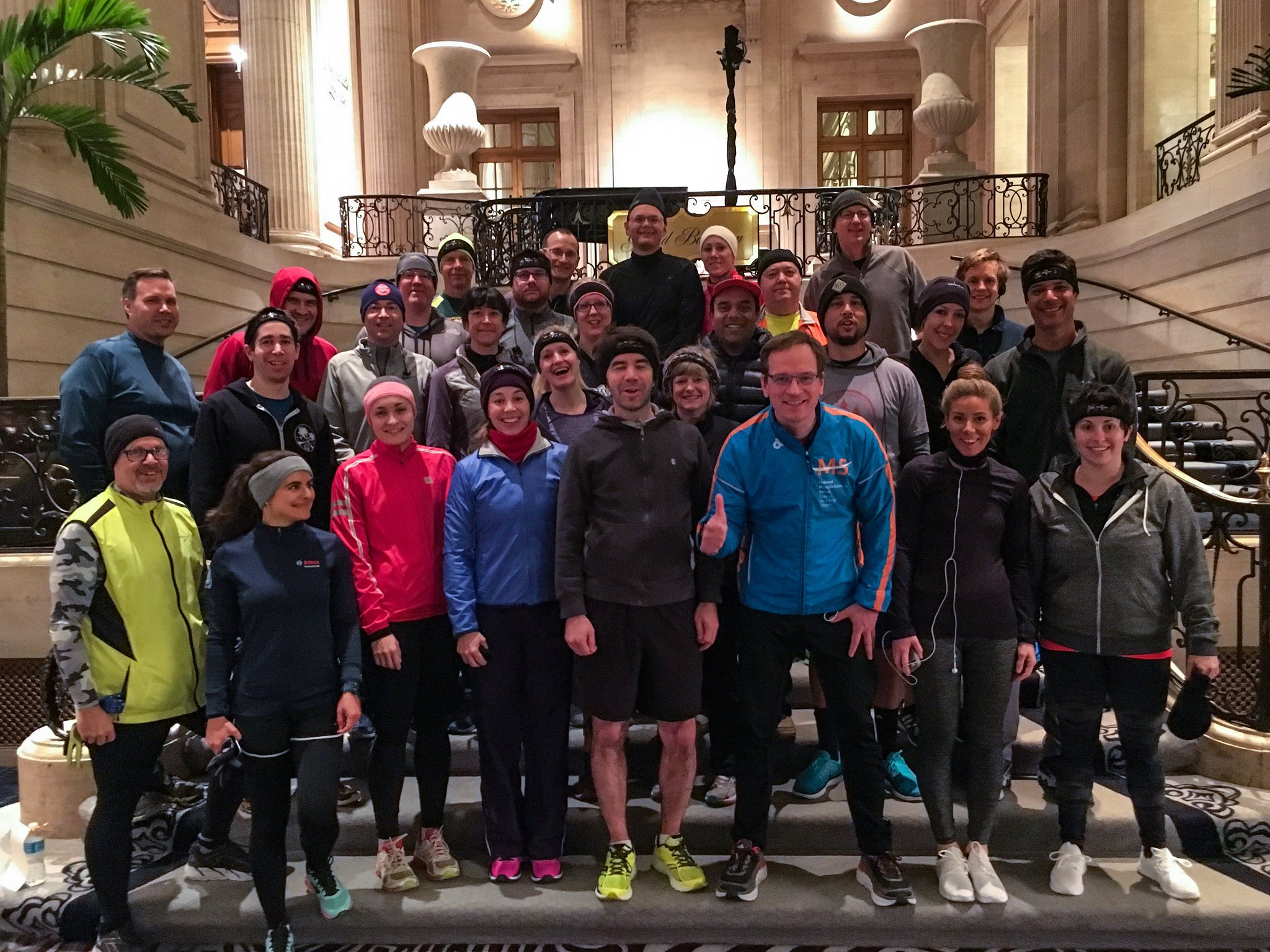 A Fight for Justice
During the plenary session, the American Bar Association's president, Linda Klein, highlighted the importance of restoring funding for the Legal Services Corporation (LSC), which Trump's newly proposed budget will not fund at all, reported the ABA Journal. Klein said, "This is an outrage. It is vitally important that every American have equal access to justice." The LSC helps around 2 million people—mostly women—annually. Without funding for the LSC, Klein feared that courthouse doors will "slam in the faces of millions of Americans." However, she urged lawyers to take a stand and fight to preserve the LSC. Learn more at the new website DefendLegalAid.org.
Highly-Anticipated Keynote
For the keynote session, Avvo CEO Mark Britton, LegalZoom CEO John Suh, and Rocket Lawyer CEO Charley Moore took part in a panel discussion. They discussed their careers and their thoughts on regulations as well as what they believe is the future of the legal industry.
Some Great Sessions
The session schedule was packed and offered a little something for everyone. For instance, sessions covered everything from cybersecurity, the dark web, and going paperless to marketing, using tools such as Office 365, and general wellness for lawyers. Many people were surprised and disappointed that there was no dedicated Mac Track this year; however, as Tom Lambotte of GlobalMacIT pointed out, there were some Mac-related topics at the show.
Plenty of Fun
Participants finished their nights with the popular Taste of Techshow dinners. There was Beer for Bloggers and various parties, dinners, and cocktail receptions. Only thing missing was Steve Best's piano playing and sing-along from last year. (Tim Baran and Allison Shields: You know what I'm talking about!)
Lots of Great Swag
The exhibit hall was bustling as usual. It's always a great place to learn about new products, socialize, and network. Also, for the first time ever, part of the exhibit hall was reserved to showcase legal startups. In a March Madness style competition, hosted by Bob Ambrogi of LawSites and Mary Juetten of Evolve Law, the 12 startups competed against one another with audience members voting for the winner. And as for the swag? In case you missed it, here's our roundup of the best swag this year.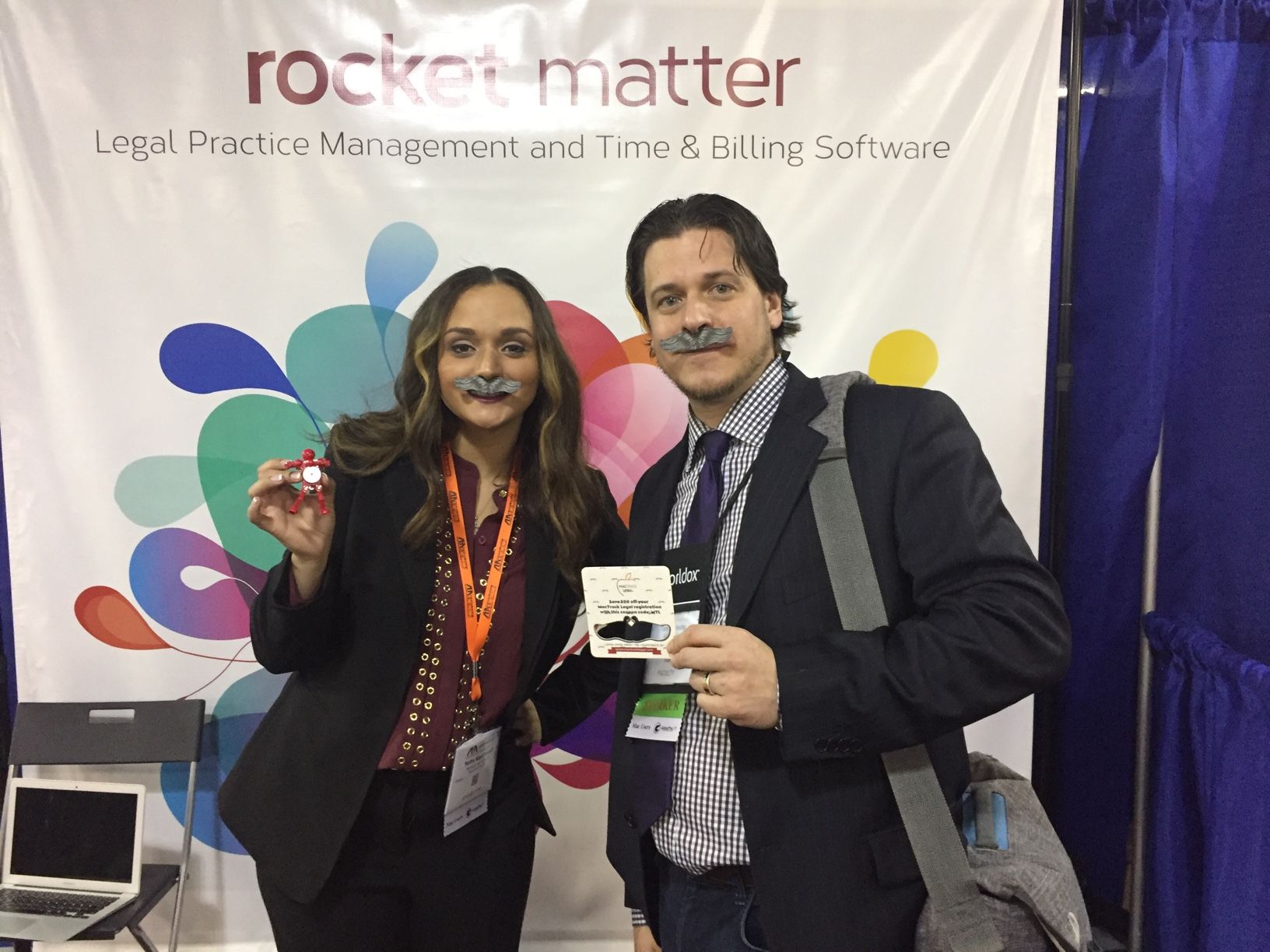 Huge News for Next Year
As for next year's ABA TECHSHOW, which takes place March 7-March 10, 2018, well, there's a huge change coming. TECHSHOW is finally getting a new home: Instead of the Hilton, next year's conference will take place at the much more modern Hyatt Regency Chicago on Wacker Drive. Stay tuned for more information.
Meanwhile, congratulations to this year's chair Adriana Linares along with Michael Downey, Bob Furnier, Heidi Alexander, Nerino Petro, Stacey Blaustein, Barron Henley, Ivan Hemmans, John Simek, and Barbara Leach. You put on a fantastic show, and we appreciate how much time and effort you dedicated to it throughout the year. Thank you!
Subscribe to our Newsletter & Stay up to date with the latest articles, educational resources, and news.